9/19/2023
6:00pm-6:50pm Social Time. 7:00pm-8:30pm Program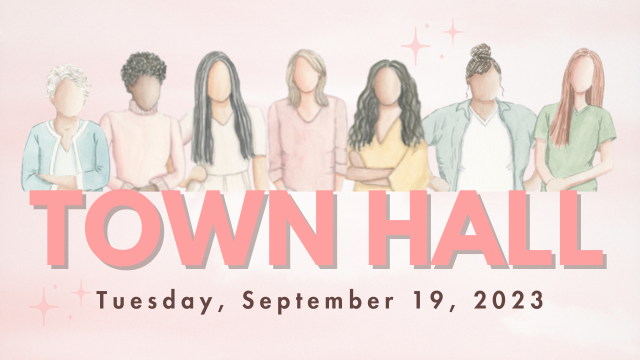 Are you ready to gather, connect, and ignite change? The annual Town Hall meeting is just around the corner, and we can't wait to see you there!

This is YOUR chance to come together as a community and delve into the heart of our mission. Join us for an evening of inspiration and education as we share our journey, highlight our successes, and address the challenges ahead.
Click the REGISTER button so we know how many members to expect.
And, if you have a friend interested in joining Impact Central Illinois, please invite her and add her name and email address when you register.
Thank you. See you on September 19th!
What's in store for you:
State of Impact: Listen to our president, Laurie Weaver, as she provides insights into our
achievements and strategic direction, laying the foundation for an even brighter future.
Panel Discussion: Our incredible community partners will lead a thought-provoking discussion on the pressing social issues affecting our community. Get ready to be enlightened and engaged!
This event is more than just a meeting—it's an opportunity to get involved, voice your thoughts, and shape the path we tread together.
Your presence matters, and your perspective is invaluable.
Let's continue building bridges, sparking conversations, and channeling our collective passion into actionable change.
Together, we can create a ripple effect that transforms lives and communities.

Social Hour from 6:00pm - 6:50pm
Meeting beings promptly at 7:00pm

return to Impact Central Illinois